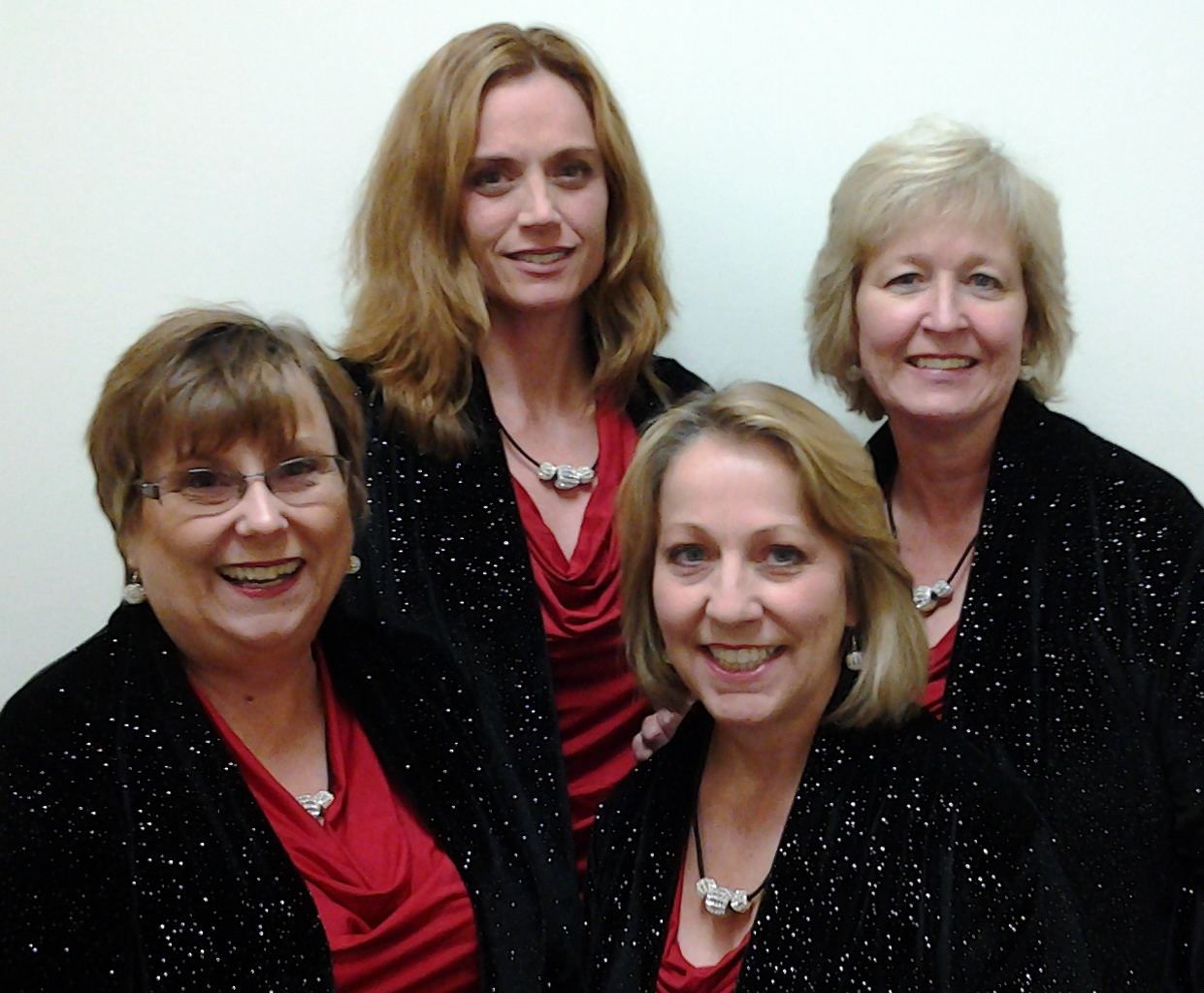 Bridger Mountain Harmony encourages members to form quartets.
Our Sugar & Spice Quartet:
(front row:) Bernadette Neuman, Tenor,  Laurie Kinna, Baritone; (back row:) Cindy Lencioni, Lead, and Renita Nieuwenhuis, Bass.
Quartet singing helps grow your vocal and performing skills, brings friendship, and the joy of performing in the community.
The chorus had two competing quartets in the Spring Region 13 Sweet Adeline Intl competition 2015 in Spokane.
ReZound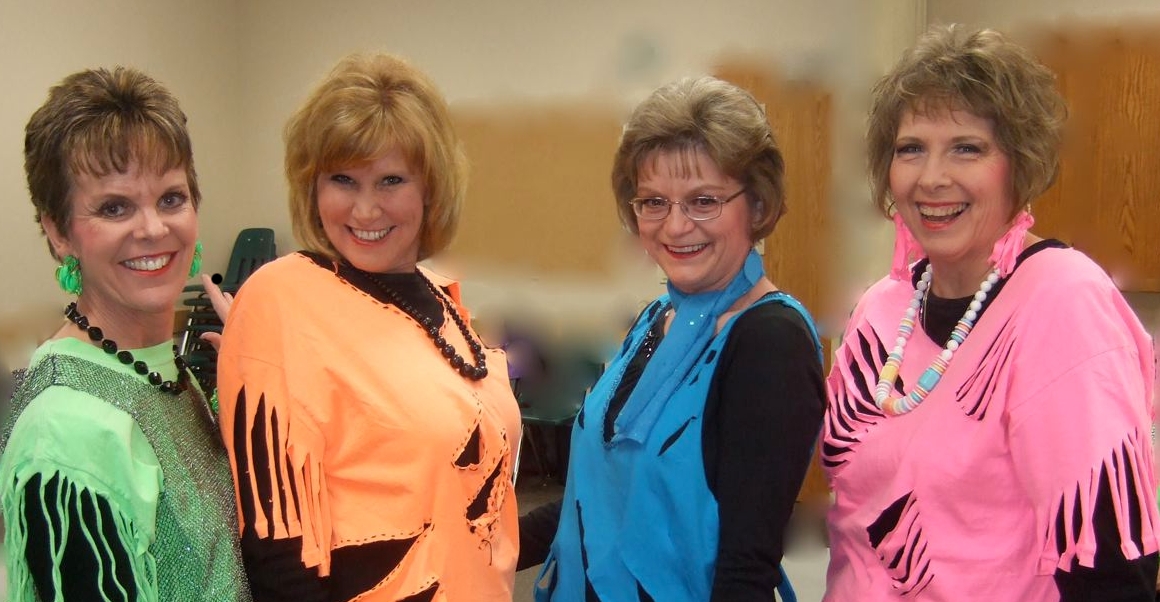 Sherri Bradley, baritone; Dora Mengel, lead; Deb Haraldson, bass; and Betty Schlepp, tenor. Their quartet is mainly "Chapter at large" this year.
Sugar & Spice  at last year's competition:
Michelle Lutton, the lead, has since moved to Billings, MT.